TIRAP Inspired LMS Trains Next Gen Wireless Workforce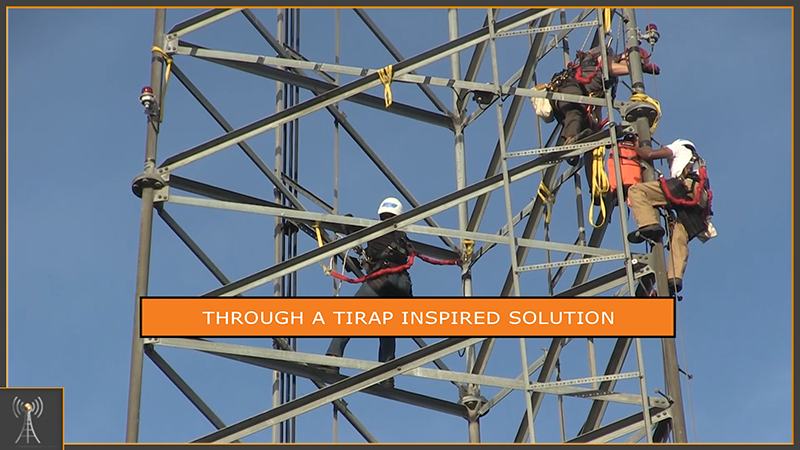 For Immediate Release 6/24/20 – Learning Alliance Newsroom
Learning Alliance unveils TIRAP inspired LMS to aid in workforce development specific to the Telecommunications Industry Registered Apprenticeship Program and US Veterans.
"Training put me ahead of others who were applying for the same position. I was able to start my employment as a Tower Tech II, rather than Tech I, which meant a higher salary," said Matthew Villanueva, an alumni student and current Tower Technician.
Partnerships with TIRAP (WIA), SAC Wireless, and Safety LMS have been essential to the evolution of programming that make it possible for people like Villanueva to achieve successful careers. Likewise, the industry gains workers who are highly skilled and qualified to do their jobs from day one.
Cris Challender, Head of Training and Development at SAC, said the skills that Veterans acquire through LAC's programs enable them to get to work faster, and subsequently advance faster.
"As an academic institution solely focused on the wireless industry, our goal is to act as the glue that unites the industry needs with a professional development path for our veteran graduates," said Cesar Ruiz, CEO Of Learning Alliance.
Philip White, also an Army veteran, completed 130 hours of training that gained him employment as a Foreman with SAC Wireless. Although White had some telecom experience while serving duty, he said the training helped him secure a higher salary. "My LAC experience was very hands on. It was easy to understand and gave me the courage to go out there, climb the towers and get my career started," said White.
"The way LAC handles and understands the need for first-class training while showing the same desire to go above and beyond just checking boxes made us comfortable partnering with them," said Benjamin Bowman, Director of Sales and Marketing with SafetyLMS.
"We continuously listen to feedback from employer partners to expand our curriculum to align out comes to financial sustainability for our graduates," said Ruiz.
Read the full Case Study at Inside Towers.
Become a TIRAP Partner
Are you interested in starting a TIRAP program in your organization? We can help you achieve success by aligning your current hands on training model to our e-learning platform – fulfilling the TIRAP requirements per apprentice.