Learning Alliance School of Continuing Education (LASCE) is a rapidly expanding Registered Apprenticeship Program Sponsor in both the state of Florida and at the national level. As an apprenticeship program sponsor LASCE is serving underrepresented communities through career development pathways in information technology, advanced communications, and renewable energy. LASCE is continuously seeking to increase these opportunities to new communities through onboarding additional participating employers in these spaces.
As a complete turn-key solution to your talent pipeline, LASCE addresses industry needs through competency-based registered apprenticeship programs, personally supporting and monitoring your learners, and houses an expansive library of training and development solutions that are backed with grant funding. LASCE utilizes innovative competency and industry certification tracking through an electronic Apprentice Management System, customized to each participating employer so that progress is easily monitored. Through Registered Apprenticeship Programs, participating employers experience a positive return on investment due to increased retention rates, a scalable wage progression, and grant-funded continuing education.

"Registered apprenticeship programs provide valuable, exciting, and high-quality training for our residents. Our new partnership with Learning Alliance Corporation is an exciting one, especially because of its focus on technology and communications. This shows how innovative registered apprenticeship programs can be and demonstrates Learning Alliance Corporation's commitment to preparing residents for the future of work."
Henry Mack, Chancellor, FLDOE Division of Career, Technical and Adult Education
Learning Alliance School of Continuing Education is solving the talent pipeline gap for high-demand occupations in advanced communications, information technology, and renewable energy. By identifying industry needs and providing grant-funded registered apprenticeship programs, LASCE will continue to rapidly upscale the workforce and provide opportunities into high skill high wage jobs.
As a Registered Apprenticeship Program sponsor, LASCE alleviates the cost and administrative burden from employers. We have many excited participants eager to start our new apprenticeship programs, which we are expanding rapidly at both the state and national levels. This apprenticeship model allows us to formalize training and improve retention with our employer partners while empowering the apprentices and mentors involved in the programs.
Apprentice Management System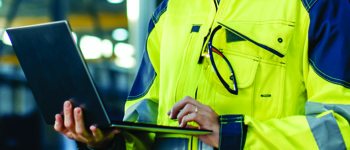 Apprenticeship management can be a daunting, difficult, and time-consuming task. Luckily, Learning Alliance's Apprenticeship Management System helps to streamline the process by allowing you to automate the learning lifecycle of your apprentices and providing them the career ladder they need to progress within your organization. Our system uses a series of sophisticated, yet easy to administrate, automated rules to simplify the complete process of apprenticeship management.
Learning Alliance's Apprentice Tracking components allow the apprentice to track their progress through their career ladder by providing a single complete interface. From within the system, individual apprentices have direct access to a wide variety of apprentice advisors including industry mentors, dedicated support personnel, and retention specialists. Our powerful system helps the apprentice by identifying departments, job titles, and associated programs within their organization so that the apprentice will always know where they stand at any given time.
CLICK HERE TO
REQUEST INFORMATION
Grants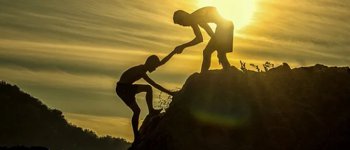 Learning Alliance Corporation partners with Learning Alliance School of Continued Education (LASCE) and CollabFirst (CF) to offer multiple grant services in Florida. They support work force development initiatives that help companies train their current workforce, create structured apprenticeship programs and assist with recruiting US Veterans and civilians into open positions.
LASCE partners with Veterans Florida to help connect businesses to Veteran specific grant services that help grow a skilled Veteran workforce. Each one provides a unique solution for building a continuous veteran pipeline for your business:
Hiring and training Veterans makes sense due to these factors:
Higher retention – Veterans are more likely to stay within your company
Higher Interview to Offer to Hire ratio – Veterans are more likely to interview, get offered and accept the offer than other demographics reducing your recruitment costs
Veterans come with strong soft skills – being on time, adaptable and skilled
Apprenticeships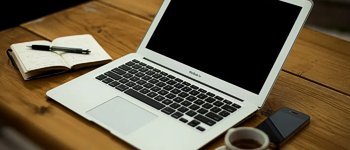 Are you an organization that wants to re-transform how your company trains its employees? Structured Apprenticeship programs allows you to cultivate a strong workforce through continued education and growth. Apprenticeships are not easy. They change the company culture of your organization. Are you ready to take it on?
What our apprenticeship services offer:
Coaching on apprenticeship best practices
Identifying stakeholder involvement
Writing the needed documentation to submit for approval
Help network your company to key organizations that can assist in related technical instruction
Continuing Education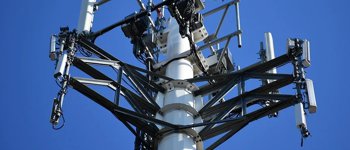 Workforce development through continuing education is available with instructor led training or eLearning options. Learning Alliance Corporation provides non-degree certification and training to industry professionals. Our work with workforce development, Veterans and multiple industries ensures you are in the right hands to obtain your next certification. With your subscription, you will gain access to the wealth of knowledge we have to put you on the right path with a customized learning plan that suits your needs.
Available LASCE continuing education courses include:
IT Service Management Training
Professional Project Management
Cyber Security Training
Business Skills Training
Office Productivity Training
MicroSoft Training
CompTIA Training
Cisco Training
VMWare Training
Software Development Training
Cloud Management Training
Learning Alliance School of Continued Education (LASCE) offers a few apprenticeship programs for three different industries: Construction/Utility, Information Services (IT), and Telecommunications. They have various programs under each industry that are approved by the Department of Education, the Department of Labor, and the Department of Veteran Affairs.
Construction/Utility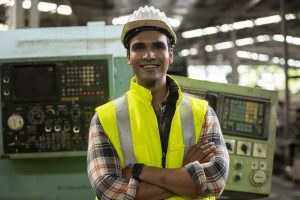 Electrical –  TB:  4 years        Classroom Hours: 575
Electricians install wiring and other electrical components such as breaker boxes, switches, light fixtures, and telephone and television wiring. They must be familiar with local and national codes. Electricians must be carefully trained and safe because they can expose themselves or expose others to hazardous conditions and situations. Electricians learn their trade through apprenticeship programs that provide classroom instruction and on-the-job learning/training with experienced electricians.
Line Erector –  TB: 3 years        Classroom Hours: 480
Line Erectors install and maintain transmission and distribution power lines for electric utilities. These facilities include overhead and underground power cables, as well as substations, Distribution and Transmission Lines, transformers, and switchgear. The line erector, or lineman, apprenticeship program includes task-oriented (on-the-job) learning/training and a competency-based (classroom) curriculum. Graduates receive a certificate that allows them to work across the country in this exciting trade.
Solar Energy Technician-  CB: 2 years       Classroom Hours: 290
These technicians assemble and install solar panels on roofs and other structures. They configure Photovoltaic Systems based on site conditions and customers' needs and expectations and connect panels to the power grid. Also follows building standards and codes when installing panels and support structures. Inspects electrical installation and wiring. They test operating voltages and calibrate to ensure systems are within acceptable power limits. Ensures that equipment is weather sealed. Performs routine maintenance on PV systems and performs other related duties as assigned.
Wind Turbine Technician-  CB: 1 year       Classroom Hours: 190
These technicians inspect, diagnose, adjust, or repair wind turbines. Perform maintenance on wind turbine equipment including resolving electrical, mechanical, and hydraulic malfunctions.
Information Technology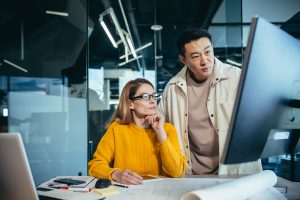 Computer Support Specialist – CB: 1 year           Classroom Hours: 160
Answers a user's inquiries regarding computer software or hardware operation to resolve problems. Oversee the daily performance of computer systems. Read technical manuals, confer with users, or conduct computer diagnostics to investigate and resolve problems or to provide technical assistance and support. Set up equipment for employee use, performing or ensuring proper installation of cables, operating systems, or appropriate software. Develop training materials and procedures, or train users in the proper use of hardware or software. Refer major hardware or software problems or defective products to vendors or technicians for service. Enter commands and observe system functioning to verify correct operations and detect errors and more.
Cyber Security Specialist – CB: 1 year              Classroom Hours: 144
Develops security policies and protocols; assists in enforcing company compliance with network security policies and protocols. Provides technical support to users or customers. Installs, configures, tests, operates, maintains, and manages networks and their firewalls including hardware and software that permit sharing and transmission of information. Installs, configures, troubleshoots, and maintains server configurations to ensure their confidentiality, integrity, and availability; also manages accounts, firewalls, configuration, patch, and vulnerability management. Is responsible for access control, security configuration, and administration. Configures tools and technologies to detect, mitigate and prevent potential threats. Assesses and mitigates system network, business continuity, and related security risks and vulnerabilities. Reviews network utilization data to identify unusual patterns, suspicious activity, or signs of potential threats.
Data Technician (Cloud Administrator)– CB: 1 year                Classroom Hours: 160
Test programs or databases, correct errors, and make necessary modifications. Plan, coordinate, and implement security measures to safeguard information in computer files against accidental or unauthorized damage, modification, or disclosure. Modify existing databases and database management systems or direct programmers and analysts to make changes. Specify users and user access levels for each segment of the database. Write and code logical and physical database descriptions and specify identifiers of the database to the management system, or direct others in coding descriptions. Develop standards and guidelines for the use and acquisition of software and to protect vulnerable information.
IT Project Manager – CB: 1 year                Classroom Hours: 160
Plans, initiates and manages information technology (IT) projects. Lead and guide the work of technical staff. Serve as liaison between business and technical aspects of projects. Plan project stages and assess business implications for each stage. Monitor progress to assure deadlines, standards, and cost targets are met.
Telecommunications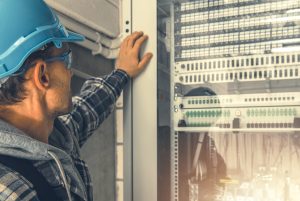 Fiber Optic Telecommunication–  CB: 1 year            Classroom Hours:  154
Repair, install, or maintain mobile or stationary radio transmitting, broadcasting, and receiving equipment, and two-way radio communications systems used in cellular telecommunications, mobile broadband, ship-to-shore, aircraft-to-ground communications, and radio equipment in service and emergency vehicles. May test and analyze network coverage.
Telecommunications Technician – HYB: 1 year            Classroom Hours: 160
Demonstrate equipment to customers and explain how it is to be used and respond to any inquiries or complaints. Test circuits and components of malfunctioning telecommunications equipment to isolate sources of malfunctions, using test meters, circuit diagrams, polarity probes, and other hand tools. Test repaired, newly installed, or updated equipment to ensure that it functions properly and conforms to specifications, using test equipment and observation. Climb poles and ladders, use truck-mounted booms, and enter areas such as manholes and cable vaults to install, maintain, or inspect equipment. Assemble and install communication equipment such as data and telephone communication lines, wiring, switching equipment, wiring frames, power apparatus, computer systems, and networks. Run wires between components and to outside cable systems, connecting them to wires from telephone poles or underground cable accesses and more.
Radio Frequency Technician – CB: 1 year         Classroom Hours:  174
Repairs, installs, or maintains mobile or stationary radio transmitting, broadcasting, and receiving equipment, and two-way radio communications systems used in cellular telecommunications, mobile broadband, ship-to-shore, aircraft-to-ground communications, and radio equipment in service and emergency vehicles. May test and analyze network coverage.
Telecommunications Foreman – HYB: 1 year         Classroom Hours:  185
A telecom tower crew foreman is somebody responsible for the safety of personnel. The job of the foreman is to ensure that operatives carry out work in accordance with both company and legal standards. IT and telecom firms need telecom tower crew foremen to supervise work, conduct site audits, and help crews upgrade existing hardware. Some foremen are also responsible for organizing the hours of work and estimating job costs.
COMPETENCY-BASED (CB): An apprenticeship training approach that requires the attainment of manual, mechanical, or technical skills and knowledge, as specified by an occupation standard, and demonstrated by an appropriate written and hands-on proficiency measurement. A minimum of 2,000 hours of on-the-job training is required.
HYBRID-BASED (HYB): An apprenticeship training approach that measures the individual apprentice's skill acquisition through a combination of a specified range of minimum and maximum hours of on-the-job training and the successful demonstration of competency as described in a work process schedule. Hybrid-Based is a combination of both the Time-Based and Competency-Based apprenticeship training approaches. A minimum of 2,000 hours of on-the-job training is required.
TIME-BASED (TB): An apprenticeship training approach that measures the attainment of manual, mechanical, or technical skills and knowledge through the individual apprentice's completion of at least 2,000 hours of on-the-job training as described in a work process outline.