Learning Alliance School of Continuing Education (LASCE) is a rapidly expanding Registered Apprenticeship Program Sponsor in both the state of Florida and at the national level. As an apprenticeship program sponsor LASCE is serving underrepresented communities through career development pathways in information technology, advanced communications, and renewable energy. LASCE is continuously seeking to increase these opportunities to new communities through onboarding additional participating employers in these spaces.
As a complete turn-key solution to your talent pipeline, LASCE addresses industry needs through competency-based registered apprenticeship programs, personally supporting and monitoring your learners, and houses an expansive library of training and development solutions that are backed with grant funding. LASCE utilizes innovative competency and industry certification tracking through an electronic Apprentice Management System, customized to each participating employer so that progress is easily monitored. Through Registered Apprenticeship Programs, participating employers experience a positive return on investment due to increased retention rates, a scalable wage progression, and grant-funded continuing education.

"Registered apprenticeship programs provide valuable, exciting, and high-quality training for our residents. Our new partnership with Learning Alliance Corporation is an exciting one, especially because of its focus on technology and communications. This shows how innovative registered apprenticeship programs can be and demonstrates Learning Alliance Corporation's commitment to preparing residents for the future of work."
Henry Mack, Chancellor, FLDOE Division of Career, Technical and Adult Education
Learning Alliance School of Continuing Education is solving the talent pipeline gap for high-demand occupations in advanced communications, information technology, and renewable energy. By identifying industry needs and providing grant-funded registered apprenticeship programs, LASCE will continue to rapidly upscale the workforce and provide opportunities into high skill high wage jobs.
As a Registered Apprenticeship Program sponsor, LASCE alleviates the cost and administrative burden from employers. We have many excited participants eager to start our new apprenticeship programs, which we are expanding rapidly at both the state and national levels. This apprenticeship model allows us to formalize training and improve retention with our employer partners while empowering the apprentices and mentors involved in the programs.
Apprentice Management System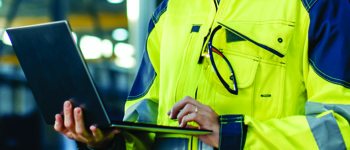 Apprenticeship management can be a daunting, difficult, and time-consuming task. Luckily, Learning Alliance's Apprenticeship Management System helps to streamline the process by allowing you to automate the learning lifecycle of your apprentices and providing them the career ladder they need to progress within your organization. Our system uses a series of sophisticated, yet easy to administrate, automated rules to simplify the complete process of apprenticeship management.
Learning Alliance's Apprentice Tracking components allow the apprentice to track their progress through their career ladder by providing a single complete interface. From within the system, individual apprentices have direct access to a wide variety of apprentice advisors including industry mentors, dedicated support personnel, and retention specialists. Our powerful system helps the apprentice by identifying departments, job titles, and associated programs within their organization so that the apprentice will always know where they stand at any given time.
CLICK HERE TO
REQUEST INFORMATION
Grants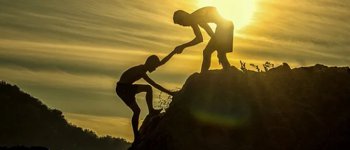 Learning Alliance Corporation partners with Learning Alliance School of Continued Education (LASCE) and CollabFirst (CF) to offer multiple grant services in Florida. They support work force development initiatives that help companies train their current workforce, create structured apprenticeship programs and assist with recruiting US Veterans and civilians into open positions.
LASCE partners with Veterans Florida to help connect businesses to Veteran specific grant services that help grow a skilled Veteran workforce. Each one provides a unique solution for building a continuous veteran pipeline for your business:
Hiring and training Veterans makes sense due to these factors:
Higher retention – Veterans are more likely to stay within your company
Higher Interview to Offer to Hire ratio – Veterans are more likely to interview, get offered and accept the offer than other demographics reducing your recruitment costs
Veterans come with strong soft skills – being on time, adaptable and skilled
Apprenticeships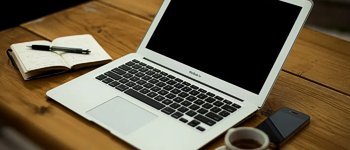 Are you an organization that wants to re-transform how your company trains its employees? Structured Apprenticeship programs allows you to cultivate a strong workforce through continued education and growth. Apprenticeships are not easy. They change the company culture of your organization. Are you ready to take it on?
What our apprenticeship services offer:
Coaching on apprenticeship best practices
Identifying stakeholder involvement
Writing the needed documentation to submit for approval
Help network your company to key organizations that can assist in related technical instruction
Continuing Education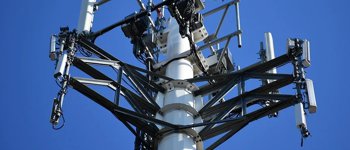 Workforce development through continuing education is available with instructor led training or eLearning options. Learning Alliance Corporation provides non-degree certification and training to industry professionals. Our work with workforce development, Veterans and multiple industries ensures you are in the right hands to obtain your next certification. With your subscription, you will gain access to the wealth of knowledge we have to put you on the right path with a customized learning plan that suits your needs.
Available LASCE continuing education courses include:
IT Service Management Training
Professional Project Management
Cyber Security Training
Business Skills Training
Office Productivity Training
MicroSoft Training
CompTIA Training
Cisco Training
VMWare Training
Software Development Training
Cloud Management Training