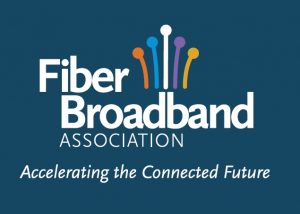 Tampa, FL (January 19, 2021) – Learning Alliance Corporation joined the Fiber Broadband Association. With the expansion of 5G across the United States, and the big push to cover rural America in low latency connection, the FBA's mission works towards achieving these fast-paced goals.
"LAC and the FBA share a commitment to the wireless/wired industry," said Fred Arnold, Director of Operations, LAC, "we are looking forward to engaging in workforce and educational committees."
The FBA puts focus on many areas of fiber deployment including providers, consumers, vendors, and policymakers. They also have many different committees from Deployment Specialists looking for raise awareness for educational requirements in the industry to technology committees that put emphasis on enhancing the deployment techniques of various systems.
"We exchange ideas and shape futures in the communities we serve," said Fred, "by joining the FBA, we want to support their mission for creating quality of life through quality connectivity."
######
About Learning Alliance Corporation
Learning Alliance Corporation partners with businesses, colleges, and universities to bring US Veterans and civilians stronger training initiatives that equate to solid career growth. By partnering with local employers, Learning Alliance Corporation has created workshops, labs and simulation programs that align the theoretical concepts into real world application learning. This adaptable approach creates learning solutions based on the community specific goals, industry, staff skill level, and corporate culture. Learning Alliance Corporation provides quality instructors, who are highly trained and specialize in the areas they teach. Learn more at mylearningalliance.com.
About the Fiber Broadband Association
The Fiber Broadband Association is the largest and only trade association in the Americas dedicated to the pursuit of all- fiber-optic network infrastructure to the home, to the business and to everywhere. The Fiber Broadband Association helps providers make informed decisions about how, where, and why to build better broadband networks with fiber optics while working with its members to lead the organization forward, collaborate with industry allies and propel the deployment of fiber networks. Since 2001, these companies, organizations and members have worked with communities and consumers in mind to build a better broadband future here and around the world. Learn more at fiberbroadband.org.