Working to Improve the Diversity of the Telecom Industry
The NextTech Diversity Program aims to provide career training and placement for thousands of diverse candidates to take on roles as 5G network technicians. With $750,000 in initial seed funding from T-Mobile and another $150,000 committed from other telecommunications partners, our goal is to create long-term telecom careers where training provides job opportunities for new field service technicians who can install 5G networks on macro towers and small cell deployments.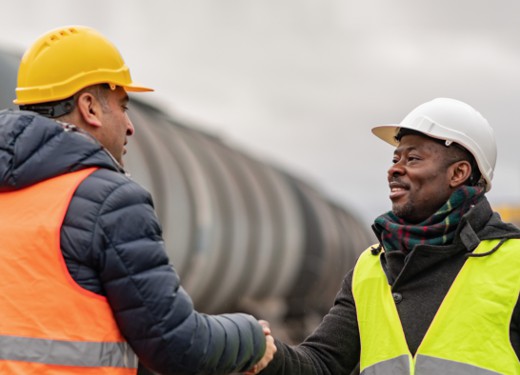 The Power of the Program
America's wireless networks (and customers!) are ready for a massive dose of 5G. There are roughly 20,000 jobs for new network technicians and crews to build the needed infrastructure. Today, women and men of color make up a small percentage of all network technicians and field crews. The NextTech Diversity Program commits to making a significant impact in three important ways:
Graduating and certifying all eligible program Candidates in the Program
Guaranteed job placement for all eligible Candidates after graduation
Supporting Candidates for 12 months after job placement with career counseling, ranging from career development to financial management
The Wireless Tower Technician program readies an entry level student for the rigors of Tower duty. LAC's tower tech course features a two-week boot camp that prepares the student within a structured learning environment made up of blended learning: e-learning, lecture and hands on.
This 'hands on first' approach allows the student to gain their competencies in an environment where 60% of the curriculum is done on a training or real cell tower. Upon completion of the Wireless Tower Technician Fundamentals Program, the student will also have learning a selection of important industry certifications including: Competent Climber, OSHA 10 Construction/Telecom, CPR, Advanced Rigging, and others.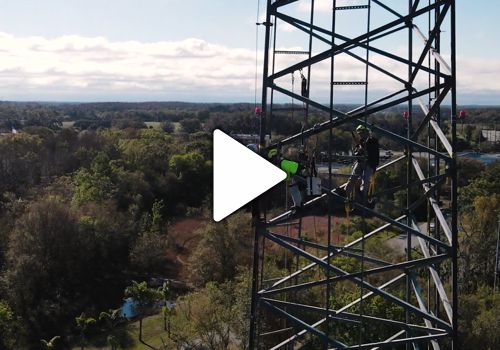 T-Mobile and the NextTech Diversity Program partners understand the value of a fair and inclusive workforce and the need to expand diversity of people working in the telecommunications industry, overall. Therefore, T-Mobile will engage in this Program and recruit Network Build Companies to pledge and support the Program.
As our customer base becomes more diverse, TMO is leading the charge to foster diversity, equity and inclusion to include diverse communities, as both customers and employees in the overall telecom workforce that fuels our growth. Therefore, in order to provide such opportunities, this Program is established to support the recruiting, training, certification, and placement of qualified diverse candidates in the telecommunications industry as skilled Telecom Technicians (e.g. Tower Climbers, 5G Small Cell Techs, Field Service Techs, Civil Engineers) to initially support build out of T-Mobile's 5G Network; however, Program graduates can be hired, through Learning Alliance, to support network builds outside of T-Mobile's network.
Pick Your Donor Level
The goal of the NextTech Diversity Program is to increase Diversity, Equity and Inclusion (DE&I) across the Telecom industry by investing in the recruiting, training, certification and job placement of minorities and women. The telecom network infrastructure field often has thousands of open positions that offer long-term, rewarding careers to those with applicable skills and certifications. Yet, there is a lack of diversity in the workforce that includes field technicians and tower crews. To improve the participation of underrepresented communities in the telecom industry and create real change, we have partnered with T-Mobile to develop the NextTech Diversity Program. We invite your company to pledge and support us in "Building One United Front!"
Like-minded individuals and organizations will partner with us to champion the DE&I values of the NextTech Diversity Program. Partners can pledge at one of four levels based on their investment commitment: Connector, Builder, Integrator, and Visionary. Each level of partnership requires an increasing degree of investment and commitment, and provides increased visibility and benefits.
Please review the information below and select the Partner level that is of interest. This will begin the process of information gathering and subsequent participation in the NextTech Diversity Program as a Partner. Once your information is received, a LAC representative will contact you to schedule a meeting to further explain the Program, how you can participate, and benefits awarded your company based on the level of your organization's pledge.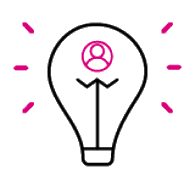 Visionary
These are the companies making the biggest commitment. Funding a total of 200 students – 40 students every year – from 2021 through 2025. 
2021 Press Release
Logo on NextTech Page (TMO)
Link on NextTech Page (TMO)
Quote on NextTech Page (TMO)
Logo on NextTech Page (LAC)
Link on NextTech Page (LAC)
Unlimited Recruiting and Placement of Tower 1 Technicians (LAC)
Five Advanced Job Role Fulfillment Placements: Top Hand, Foreman, Engineer (LAC)
Executive Photo on NextTech Page (TMO)
Corporate license to LAC's Telecommunication Learning Management System (LAC)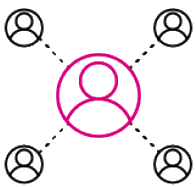 Integrator
Supporting 10-39 candidates annually is amazing – even better with a five – year commitment. 
Logo on NextTech Page (TMO)
Link on NextTech Page (TMO)
Logo on NextTech Page (LAC)
Link on NextTech Page (LAC)
Unlimited Recruiting and Placement of Tower 1 Technicians (LAC)
Press Release
Quote on NextTech Page (TMO)
Five Advanced Job Role Fulfillment Placements: Top Hand, Foreman, Engineer (LAC)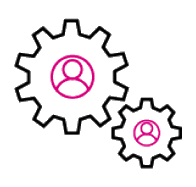 Builder
Builder's will cover the costs for 9-5 training spots every year. 
Logo on NextTech Page (TMO)
Logo on NextTech Page (LAC)
Link on NextTech Page (TMO)
Link on NextTech Page (LAC)
Unlimited Recruiting and Placement of Tower 1 Technicians (LAC)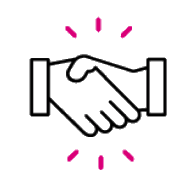 Connector
When a company pledges to cover the costs of 1-4 trainees each year, that's a real commitment that will have a real impact on people's lives. 
Logo on NextTech Page (TMO)
Logo on NextTech Page (LAC)
NextTech Diversity: Changing Lives
In their own words…

"NextTech gave me the opportunity to be a part of the telecommunication industry and to get the training and skills I needed to be efficient. On top of that, I'm looking forward to earning more money and having a better quality of life."

"This opportunity is going to change my life financially, mentally and emotionally because I'll be able to have everything squared away and take care of myself."

"Just to have this opportunity means a lot to me. As soon as I got out of the military, I didn't have a lot of opportunities given to me. The NextTech Program has given me a chance to have a better quality of life as I progress into the industry."

"Before this I was working as an Uber driver living with family. Because of COVID, finding a steady job was difficult. This opportunity has given me a chance to elevate my life."
"Previously I worked in armed security servicing ATM's and moving money, but it didn't work out in the end for me. I started looking online for apprenticeship programs and I found Learning Alliance and saw that they also provided Advanced Education within this industry, so I'm excited to see where this takes me."

"Before this I was an electrician, but I wanted a way to get a head up on the competition. By becoming a tower technician and with my background in electrical work, I can see a broader window of opportunities for me."
About Learning Alliance
Learning Alliance Corporation partners with businesses, colleges, and universities to bring US Veterans and civilians stronger training initiatives that equate to solid career growth. By partnering with employers nationwide, Learning Alliance Corporation has created workshops, labs and simulation programs that align the theoretical concepts into real world application learning.
This adaptable approach creates learning solutions based on the community specific goals, industry, staff skill level, and corporate culture. Learning Alliance Corporation provides quality instructors, who are highly trained and specialize in the areas they teach.
For more information see:


T-Mobile, the T logo, Magenta and the magenta color are registered trademarks of Deutsche Telekom AG.
Any company that does business with T-Mobile will not be negatively nor positively impacted by participation or
non-participation in this program, and program participation is not a condition of doing business with T-Mobile.