About Learning Alliance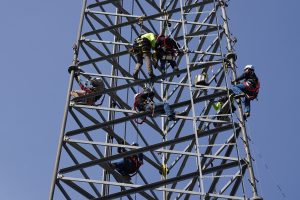 Learning Alliance began in 2004 as an alliance between businesses, colleges, and institutions to deliver diversity, equity, and inclusion to the workplace in the communities we serve. Currently, we have supported over 300 educational grant initiatives that provided local businesses the ability to provide education to new and incumbent workers – expanding equity opportunities for those employees.
Through experience, we evolved into an institution in 2018 providing educational opportunities, diplomas, and certifications that put us directly in the front lines of workforce shortages in the Telecommunications industry.
We are located in Tampa, Florida on a stretch of highway 301. Our facility combines the luxury of modern offices and the rigor of general warehouse space. As an institution dedicated to trades and the skilled workforce, we aim to simulate those in-field work environments to best educate our students on a specific job's duties and responsibilities. We act as an early adopter to new technology so that we can provide students educational components through virtual reality, augmented reality, blended learning solutions, and expertly designed simulations. We partner with leading Telecommunications industry organizations like Ericsson to provide exciting training opportunities in brand new technology such as 5G wireless solutions, IoT structured wiring, and fiber optic installation.
A Veteran Focus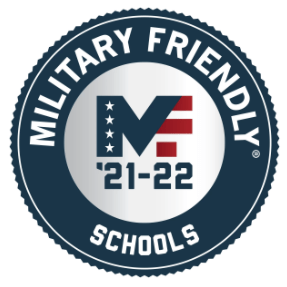 Learning Alliance Corporation (LAC) has been officially recognized as a Military Friendly School. According to MilitaryFriendly.com, Military Friendly® Schools "Strive towards and succeed in the areas that matter most in helping veterans make the transition from the military to school and, ultimately, satisfying careers in the civilian world. Earning the designation shows that your school meets the minimum criteria.".
Supporting US veterans has always been important to LAC and being officially recognized as a Military Friendly School is an honor. "We believe that this is the very cornerstone of creating sustainable civilian opportunities for veterans. Because without demand for their talent, veterans are left with nothing more than periodic scraps of interest out of gratitude for their service; out of corporate social responsibility; not based in them providing real value to the organizations they join," said Military Friendly
The NextTech Diversity Program
The goal of the NextTech Diversity Program is to increase Diversity, Equity and Inclusion (DE&I) across the Telecom industry by investing in the recruiting, training, certification and job placement of minorities and women. The telecom network infrastructure field often has thousands of open positions that offer long-term, rewarding careers to those with applicable skills and certifications. Yet, there is a lack of diversity in the workforce that includes field technicians and tower crews. To improve the participation of underrepresented communities in the telecom industry and create real change, we have partnered with T-Mobile to develop the NextTech Diversity Program. We invite your company to pledge and support us in "Building One United Front!"

Like-minded individuals and organizations partner with us to champion the DE&I values of the NextTech Diversity Program. Partners can pledge at one of four levels based on their investment commitment: Connector, Builder, Integrator, and Visionary. Each level of partnership requires an increasing degree of investment and commitment, and provides increased visibility and benefits.
T-Mobile and the NextTech Diversity Program partners understand the value of a fair and inclusive workforce and the need to expand diversity of people working in the telecommunications industry, overall. Therefore, T-Mobile will engage in this Program and recruit Network Build Companies to pledge and support the Program.
As our customer base becomes more diverse, TMO is leading the charge to foster diversity, equity and inclusion to include diverse communities, as both customers and employees in the overall telecom workforce that fuels our growth. Therefore, in order to provide such opportunities, this Program is established to support the recruiting, training, certification, and placement of qualified diverse candidates in the telecommunications industry as skilled Telecom Technicians (e.g. Tower Climbers, 5G Small Cell Techs, Field Service Techs, Civil Engineers) to initially support build out of T-Mobile's 5G Network; however, Program graduates can be hired, through Learning Alliance, to support network builds outside of T-Mobile's network.