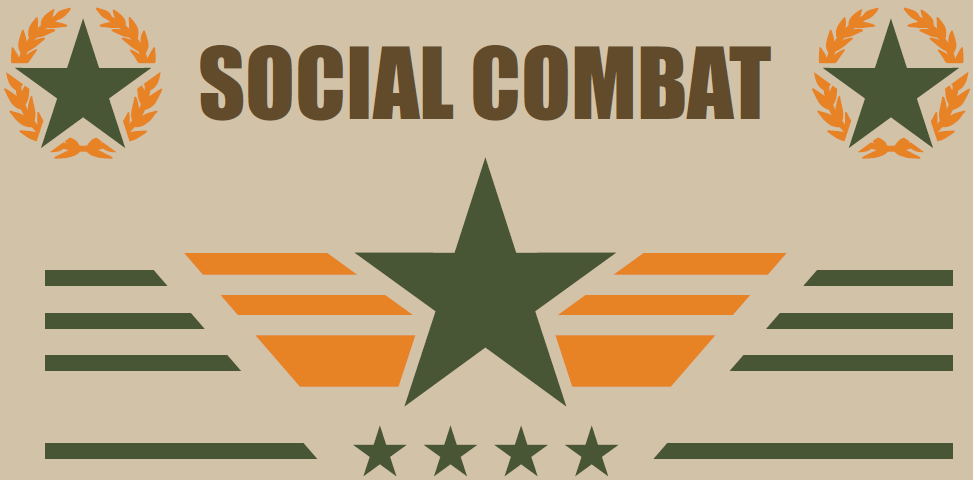 "Fight for your right to party…"

elcome to Social Combat! Learning Alliance has established the Social Combat! initiative to get the word about about our school and, more importantly, our incredible students like you. Our students are the heart of our programs and we'd like to help you get the get the recognition you deserve AND reward you at the same time.
Social Combat! is a social media based game where we encourage our students to share and post their experiences on platforms like Twitter and Facebook, and in return offer them the ability to earn a fabulous BBQ Party for the entire group. Each qualifying post or repost will earn that month's students points. Once the group scores enough points, that month's group will earn a FREE fully catered barbecue!

Social Combat! is a game, and games need scores. For scoring purposes, we are going to track a series of "hashtags." So we ask that in addition to tagging yourselves, and posting a brief message, students also use special school-specific hashtags. These hashtags are:

#SocialCombat
#LACInspires
#JoinThePack

To make things easier, and to maintain some consistency, Learning Alliance will provide students with a growing collection of images to post/repost on your personal social account (see below for details). These high quality images will be of individual and groups of students taken at our facilities, dorms, and training locations (towers).  Of course, students are welcome to use their own pictures, just make sure to use the proper hashtags.
Scoring
Points for Social Combat are gained by students posting original posts with the proper hashtags AND by students resharing LAC social posts. Special monitoring software will be used and the score (shown to the right) will be updated weekly in the "Current Score" box.
Make sure to use the proper hashtags (listed above) and to tag LAC when possible using:
Twitter: @Learng_Alliance
Facebook: Learning Alliance Corporation (Type @learning and it should autocomplete)
Instagram: @mylearningalliance
Current Score
Target Score (600)
Current Score (526)
Image Gallery

In order to share Images on social media using your Android or Apple phone please highlight the photo you want to post and hit the share option. Don't Forget to Utilize a catch phrase and specified hashtags with your post. Note that the ONLY THREE hashtags tracked are the three listed above.
Example Catch Phrase- "Great time at Learning Alliance"- "Ready to work"- "Learning today succeeding tomorrow"

Example Hashtags- #LACinspires #Jointhepack #SocialCombat #Towerclimbers #towertech #telecommunication

Social Posts to Share
NOTE: You can click on any of the social networking icons in the blocks below to "share" that post.