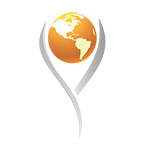 Welcome to Learning Alliance
Telecommunications
Training Facility
Broadband Digital Installer
Get Skills. Get Certified. Get Employed.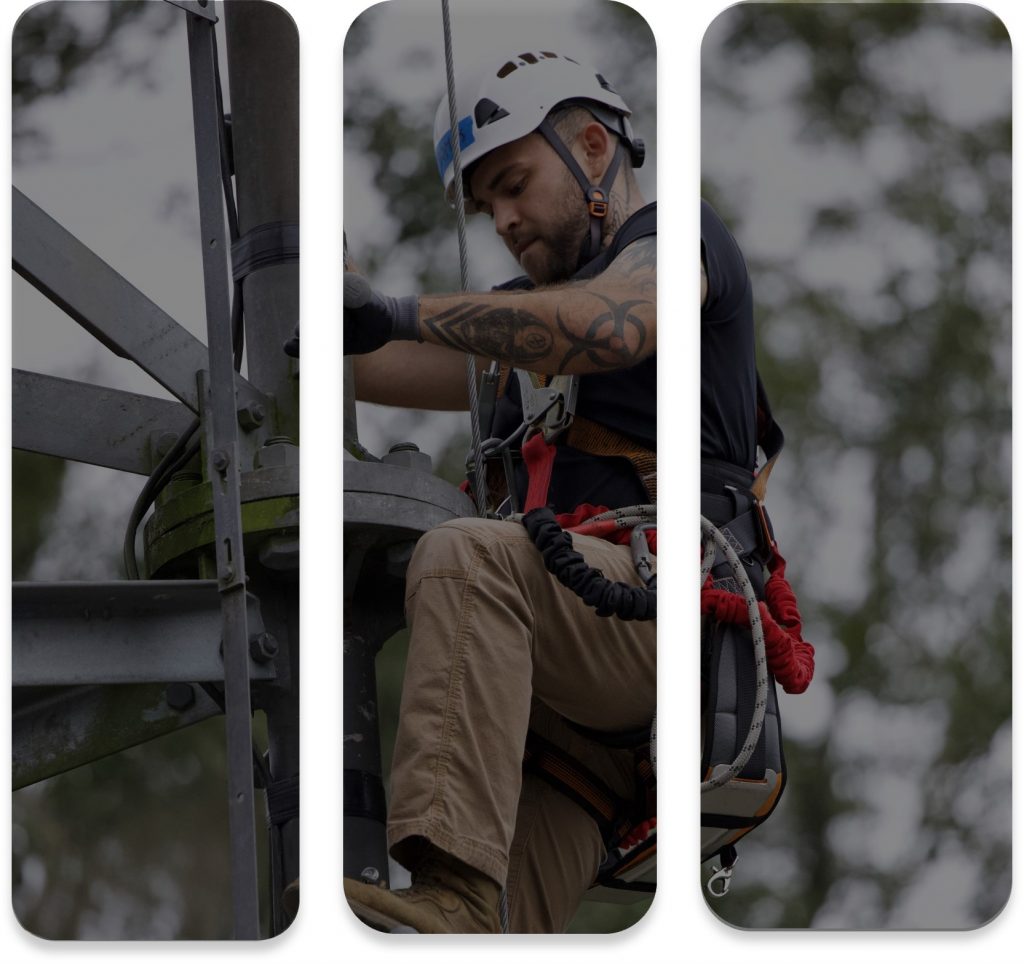 Tower Technician is today's most in-demand job in wireless communication service in United States. Tower Technician specialize in maintenance, installation, decommissioning of cellular and radio tower components such as coaxial cable, antennas, radios, fiber optic cable and broadcast equipment for cell phones, television, radio etc.
These mediums support telecommunications infrastructure that allows people access to internet services, wireless and wired telephone systems, 5G related devices, home automation services, and integrated technologies.
Learning Alliance 4-weeks Tower Technician training is a combination of academics and hands-on. Our Broadband Digital Installer program presents background information and installation practices pertaining to multiple transmission mediums that include broadband, wire line, wireless, fiber optic, radio frequency, and coaxial infrastructure types.
A Tower Technician is responsible for the erection, construction and maintenance of wireless towers and co-location system placement in accordance with all safety and quality guidelines and expectations. Your job will require you to be a part of an elite group of cell tower climbers who brave new heights on a daily basis. These individuals are in high demand as new telecommunications technologies are being produced.
Get Certified.
Upon completion of your training, you'll earn and be certified with the following industry recognized certifications:
OSHA 10
American Red Cross First Aid, AED, CPR, & Bloodborne Pathogens
Safety LMS Authorized Climber & Rescuer
Safety LMS Capstan Hoist Operations
Safety LMS Fundamentals of RF/EME Radiation
Safety LMS Crane Spotter & Signal Person
Salary & Growth
Tower Technician's salary can expect a consistent 6% increase each year as they gain more experience and knowledge in the telecommunication industry.
Employers will often provide signing bonus of $2,000 to $5,000 for experienced Tower Technicians.
According to Indeed.com, the average overtime pay is $7,226 a year. Employers will commonly pay per diem for travel expenses, full health benefits, dental, 401k, vision, disability, and more.
Benefits
Majority of positions available offer On-the-job training for new apprentice employees.
Great wages where you begin at $18/hr and can easily obtain $20-30/hr.
Ability to consistently obtain new education and certification that helps your career growth
Learn a unique skill set that sets you a part from the mold.
Thrilling environment where you will climb 200+ ft towers for scheduled repair, installation and maintenance.
Build the next generation of communications equipment
The demands of safety and reliability in the telecommunications industry mean a properly trained workforce is crucial now more than ever. Furthermore, constant growth of new technologies means a consistent growth in the training required for individuals who work with them. Knowing how to properly apply safety training and procedures is something that no worker can rush through and having agreed upon standards for training, ensures that skills verified by one organization are recognized by others.
Safety LMS is the Telecom industry's #1 resource for Safety Training. Safety LMS trainers share decades of real-world telecom experience and have spent years empowering fellow climbers with their wealth of knowledge to become safer and more efficient telecom technicians.
Safety LMS's goal is to change the way the industry thinks about their training. Safety LMS will ensure to bring you the most up to date curriculum in the USA so you can ensure that when you attend a Safety LMS training event, regardless of the subject, you will walk away from the class having learned something new and that your training dollars were well spent.
Tower Climbing Safety Harnesses
A safety harness is a form of protective equipment designed to safeguard the user from injury or death from falling. The core item of a fall arrest system, the harness is usually fabricated from rope, braided wire cable, or synthetic webbing.
Inspection: Before every climb inspect your personal fall arrest equipment look for defects, such as; Cuts, tears, abrasions, mold or undue stretching.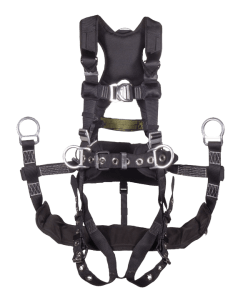 Learning Alliance aims to tackle wireless industry training through virtual gaming environments that create unique learning experiences for students and industry professionals. The game is built in Unreal Engine 4 with the capability of upgrading to Unreal Engine 5 in 2021 maintaining the graphical and fluid integrity of the user experience.
The environment is equipped for the user to experience safety requirements through a meter-based approach. As the meter climbs, the user has a specified amount of time to correct the safety hazard or else the simulation restarts. The virtual environment will connect to our TIRAP aligned Learning Management System, our phone application and be able to be utilized via any browser in the phone or a desktop. Overall, a student is not limited to one device and that comes from a powerful server-side infrastructure.
Learning Alliance's virtual gaming component will be available in 2021, but a specific due date has not been 100% determined. For now, check it out for yourself: