Training Needs of the Telecom Industry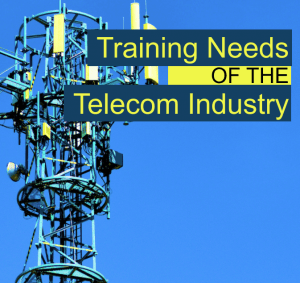 The telecommunications industry is growing at a rapid rate. With the development of 5g and other technological advancements, workers are needed now more than ever. For those looking to fill these much-needed spots, what goes into the training to become part of the telecommunications industry? This can depend on where one would get certified, as well as what one wants to be specifically certified in.
 When pursuing a career in the telecommunications industry, there are many certifications that one must acquire to be able to go out into the field, all of which can be obtained at LAC.
Safety Training and Certification
Industry Knowledge Fundamentals
Technical Skills through Hands on Competency Training
Operation of Machines, Equipment, Tools and Software
Operation of Motor Vehicles and Equipment
Students will learn the base knowledge areas specific to Wireless, Small Cell and Civil work including:
OSHA 10
The 10-Hour Construction Industry Outreach Training Program is designed to teach an entry-level construction worker about workplace safety specifically for the construction industry. While taking this course, students can expect to learn about Hazard Recognition, Avoidance, Abatement, Prevention, as well as learning about safety and health hazards in the workplace.
American Red Cross First Aid/AED/CPR/Bloodborne pathogens
Knowing how to properly be able to handle a medical emergency is a crucial part of being a technician. Understanding how to correctly give CPR, assist an individual who is choking, and bleeding control are just some of the things one can expect to encounter within this course.
Bloodborne Pathogens Safety Training is an OSHA mandated training program for any person who may be reasonably anticipated to face contact with blood and other potentially infectious materials as the result of performing their job duties.
Safety LMS Authorized Climber and Rescuer
This course was designed for workers who have just entered the industry. While taking this course, one can expect to learn the fundamentals of how to properly scale a structure and assist those who are in need of rescuing.
The foundation of this course is based on the NATE CTS/CTP outline and the ANSI Z359.2-2007 standard "Minimum Requirements for a Comprehensive Managed Fall Protection Program." The course also takes into account new equipment and standards.
Safety LMS Capstan Hoist Operations
The Safety LMS Capstan Hoists Operations course is intended to give each student the basic understanding to make good decisions while operating the Capstan Hoist. This course combined with practical experience will help prevent accidents and create better operators.
Safety LMS Fundamentals of RF/EME Radiation
Geared towards employees who work in close proximity to RF on a day-to-day basis, this course has the intent to give students a basic understanding of this difficult topic, so they will recognize the hazards and make good decisions when exposure exists. After completing the online course, they will be able to work safely, avoiding harm to themselves and the rest of their crew.
Safety LMS Crane spotter and Signal Person
The Safety LMS Crane Spotter/Signal Person course is intended to cover the responsibilities of a Crane Signal Person and a Crane Spotter Person. The student will be exposed to how a crane physically responds to each signal and some of the hazards that exist while a crane is in use.
NCTI Installer
Broadband professionals will be instructed on what is involved in certifying the reliability of the drop for digital TV, high-speed Internet and telephone service, as well as step-by-step installation procedures for each service.
Because the DOCSIS and PacketCable technologies are unique to the broadband cable industry, the course provides extensive information about their origination and the advantages that each offers.
Due to the rapid growth of and interest in home security and home automation within the broadband industry, this course covers the protocols that power the connected home as well as the connected home ecosystem.
Certified Fiber Optic Technician "CFOT®"
Fiber Optic Splicing Technicians master the equipment, tools, and technology necessary to splice fine loose tube and ribbon fiber optic cable that is used in the construction of fiber to home, business, and commercial sites. As an apprentice, your goal will be to jump in and learn the trade inside and out, becoming a Master Fiber Optic Splicing Technician.
So, what exactly does the training schedule look like on a daily basis for an LAC student? For those becoming a Broadband Digital Installer, this is an example of what one can expect when getting hands-on training on campus. The program is taught as a combination of lectures and hands on Monday to Saturday 07:00-22:00 for four weeks. The course is broken down into three main topics:  Telecom, Structured Wiring (Cabling), and Fiber.
During the Telecom section students will learn how to safely perform work at height and conduct rescues. They will also learn how to preform maintenance, installation, and decommissioning of cellular and radio tower components.
In Structured Wiring (Cabling), students will learn the basics in the design and installation of a cabling system that will support multiple systems and various hardware applications for telecom in both the residential and industrial sectors.
In the Fiber portion of the program, students will learn the fundamentals of how fiber optic systems work. Students will be taught how to set up test and maintain fiber optic cables in various setting and environment.
Clearly considering the complexity of the telecom industry, this is not a fully comprehensive list of required classes for every US job site, but for the student looking to get into the industry it's a great start. That said, with such a rapidly growing industry the time is now to become a certified technician. Getting the proper certifications and know-how to work properly, safely, and efficiently is essential to starting a proper career as a technician. As the number of training options and opportunities continues to grow, it has never been easier to get trained, get certified, and get started!
To get more information about technician training, visit Safety LMS and check out all their available courses!
Citations:
"CIE Approved Programs." Learning Alliance Corporation, 18 May 2021, www.mylearningalliance.com/cie-approved-programs/.
"How To Become A Tower Climber, Job Responsibilities, Skills & Salary." , Job Responsibilities, Skills & Salary, www.fieldengineer.com/skills/tower-climber.
"On-Site Training: Safety LMS: Tower Guys Teaching Tower Guys." Safety LMS, 26 Apr. 2021, safetylms.com/on-location-training/.
"Safety LMS Online Training: Safety LMS: Demand The Best." Safety LMS, 4 June 2021, safetylms.com/safety-lms-online/.
Ty. "How to Become a Certified Tower Climber." Safety One Training, 15 Dec. 2017, safetyoneinc.com/2017/03/20/how-to-become-a-certified-tower-climber/.
"UNITED STATES DEPARTMENT OF LABOR." Home | Occupational Safety and Health Administration, www.osha.gov/.
Interested in becoming a partner?
Do you want to discuss grant opportunities with one of our grant specialists? We can answer all of your questions from when grant funding is allocated, the process of obtaining a grant reward and how we reimburse you fund. If you are interested in discussing the IWT/EWT grant, contact us today!