Tower Technician Salary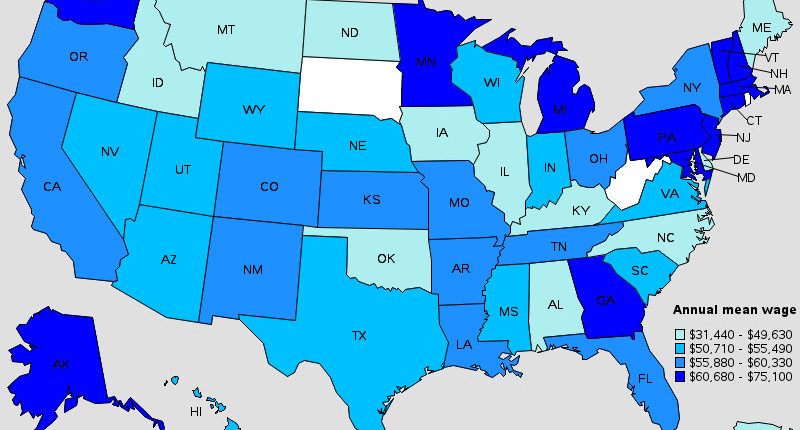 Tower Technician salary is based on the location of the job,  level of experience, knowledge, and employer. The role of a Tower Technician plays a critical role in everyone's life. On a daily basis, Tower Technicians climb upwards of 400 ft for repairs and installations ensuring that people and their businesses remain connected.
They play a huge part in keeping the world connected at fast speeds with low latency. With their help we're able to download apps on our phone, stream our favorite TV channels, as well as download games.
Tower Technician Positions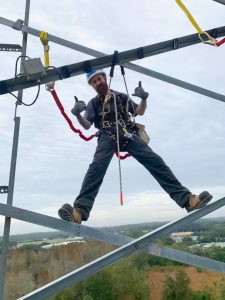 There are three tiers within the Tower Technician's salary dependent on position progression. The first tier is a Tower Technician Apprentice, level I position. You must obtain industry certification in order to become a Tower Technician Apprentice.
Secondly, Tower Technician level II comes after an Apprentice Tower Technician gained the experience, knowledge and eligibility.  The Tower Technician level II can work independently. In addition, Tower Technician Level II is eligible to shadow a small crew of apprentices.
Thirdly, the Tower Technician III position; also known as Top Hand status. This tier is a Senior roles in a team while working closely with a Foreman.
Lastly, the final tier is the Foreman position. Foreman requires three-to-six years of experience as a Tower Technician. The responsibility of a foreman is to oversee workers on cell sites and ensure that everyone has the required skillset to work on projects.
Tower Technician Salaries
A Tower Technician's salary can range from $31,190 to $78,903, depending on the employer, level of experience, and location of the job.
As an apprentice Tower Technician I, the starting average salary is estimated at $43,139 per year or $20.74 per hour in the United States.
The average salary of an experienced Tower Technician II in the telecommunication industry average salary is at $56,000 per year or $27.43 per hour according to the Bureau of Labor Statistics.
Level III Tower Technician salary has an average salary of $60,900 per year or $31.71 per hour.
On the high end, Tower Technician III can expect to make $79,903 per year or $37.95 per hour as a Foreman
Tower Technician Salary Growth & Benefits
Tower Technician's salary can expect a consistent 6% increase each year as they gain more experience and knowledge in the telecommunication industry.
Employers will often provide signing bonus of $2,000 to $5,000 for experienced Tower Technicians.
According to Indeed.com, the average overtime pay is $7,226 a year. Employers will commonly pay per diem for travel expenses, full health benefits, dental, 401k, vision, disability, and more.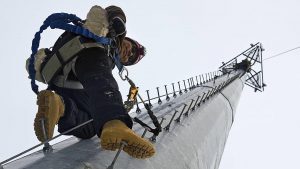 Learning Alliance Tower Technician Program
The Learning Alliance is veteran friendly with one of the largest employer partnership networks. Employers interview students during training.
Tower Technician's salary averages 10% higher when graduating from our program, and  an estimated 90% of the graduates are placed with an Employer for job placement. This is because the Learning Alliance provides the required and necessary education, resources and training for Veterans to easily transition to the civilian job force.
The students that excel in training are veterans from the Army, Navy, Air Force, and Marines. Read more about a Tower Technician's job description.
Want to Become a Tower Technician?
Becoming a Tower Technician begins with your initial industry certifications. Upon completion of those certifications, you will interview with employers and find the right fit. If you are interested in moving forward, apply today!