Wireless Industry is a Focus for 2020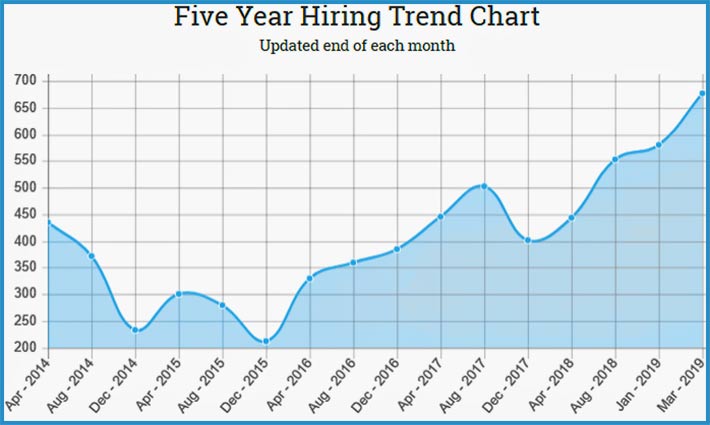 For immediate release – 1/7/20
Learning Alliance welcomed the new year with a new focus and mission specific to the wireless industry.
"We evolved from a small-time recruitment and grant organization to something new and exciting," said Fred Arnold, CCO of LAC, "we used to just recruit talent, but now we train talent and get them into the workforce fast."
The evolution occurred when LAC noticed a need in the wireless space. Churn rates for technicians were high, new technicians were hard to find and employers were looking for help.
"Sitting by was not an option," said Cesar Ruiz, CEO of LAC. "We have the capability of providing an important service to our partners and the wireless industry, one that will shape the 5G deployment landscape."
Many companies are gearing up for the 5G deployment, but a lack of crews creates a unique obstacle for such an in-demand national initiative.
"There's a limited number of crews that can handle 600 MHz towers. That's the one place that worries me," said Alexander Gellman, CEO of Vertical Bridge, in a quote to Fierce Wireless.
The labor shortage is discussed consistently among the industry, and the FCC continues to bring attention to it.
The Wireless Estimator, a leading job board and forum for wireless industry news, produces a five-year hiring trend chart that is updated at the end of each month. They state the 2019 numbers "represent one of the greatest number of positions available in the past five years."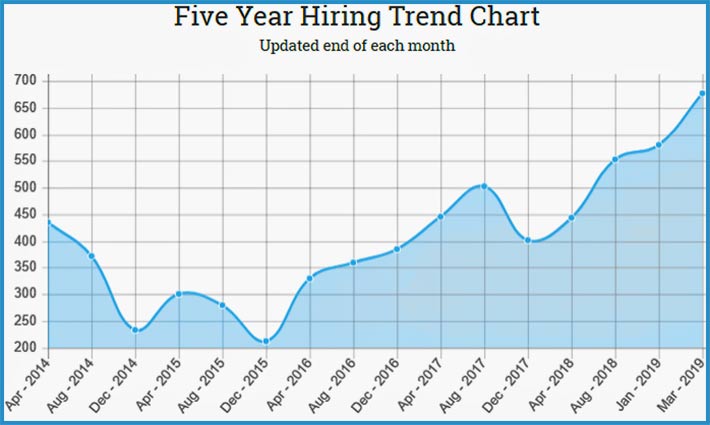 The industry could use 20,000 new technicians today. Learning Alliance plans to put "all hands on deck" when it comes to wireless initiatives.
"Last year we helped more than 400 veterans get trained and employed in multiple industries such as IT, manufacturing and broadband," said Cesar, "this year our main focus will be the wireless industry and the race to 5G."